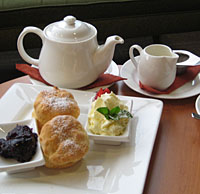 Complementary refreshments are available throughout your stay please ask a member of staff for anything you require.
We also have new menu options for dining with us:
We hope you have a wonderfully relaxing day with us, remember to tell all your friends that we are here!
Please note our maximum number of covers is six in one sitting, for a larger group we can offer a buffet lunch.
Please call for further details.