Here at the Ivybridge Spa we want to offer our discerning client the opportunity to work with other highly trained professionals to bring together a centre of complete wellness, we offer these additional services on Mondays, bookings can be made as normal through the spa reception.
Sarah Middleton of Pembrokeshire Therapy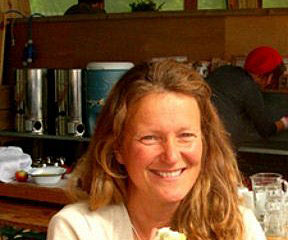 Sarah is joining with The Ivy Bridge Spa team to bring practical, innovative skills that can help you grow and develop in the areas that your heart and mind most desire.
Sarah has studied extensively for years in the areas of mind-body medicine and has developed a session that will give you insights and tools to clear hidden 'tripwires' and barriers to progress. At the end of this introductory session you will have the tools to work on issues in the quiet of your own home, knowing Sarah is only a telephone call away should you need anything,
Sarah's one hour taster session will introduce you to 'The Work' of Byron Katie and give you tools to last for a life time. You might like to have a quick play with the tools now to get a sense of what the workshop could give you. Think of someone or something that has pushed your buttons recently, write down the belief in one sentence, and then ask yourself the following four questions:
1.    Is it true? (if the answer is no, go to question 3)
2.    Can you absolutely know that it is true?
3.    How do you react, what happens, when you believe that thought?
4.    Who would you be without the thought?
Sarah looks forward to meeting with you. If you would like to make a private appointment to see her, either here at Ivy Bridge Spa, or at her private practice in St Davids, please call her on 01437 725 040 07876 682391 or e-mail sarah.m@tyf.com. For more information on her other therapeutic practices please go to www.pembrokeshiretherapy.co.uk
To prepare for this workshop you might like to take the time now to look at www.byronkatie.com. Learning to listen to the way that your mind talks and recognise the way it may have held you trapped for years can be one of the most powerful steps you ever take. Once you've started the process, it's a short step to enquire into the beliefs and let go of the mistakes you have made to find peace with yourself and the world you live in.