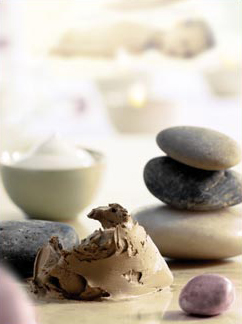 You can unwind at the Ivybridge Spa for the whole day on any of our great packages. You may be a hotel guest indulging in a little pampering. During the full day package you will need to arrive at the Spa between 9am to 9.30am ready to change into your provided dressing gowns and slippers in our comfortable changing rooms.
Now this is all done, you can start to enjoy the Ivybridge Spa experience.
In our relaxation and refreshment area you can indulge in a hot or cold beverage, whichever suits you best, whilst taking a few minutes to fill out your details and discuss your needs with a qualified therapist. Here at the Spa time is irrelevant and is to be enjoyed. We will gently prompt you to your treatments and serve lunch at your convenience in our beautiful dining area. The time is your own in between treatments, feel free to enjoy the Spa area but please be aware of any warnings or suggested timings of use for your own health and safety.
Please check out the wide range of information on the website and then feel free to Contact Us for more details.
Our Philosophy
We truly believe the real meaning of 'Beauty' comes from within.
We are real people who are passionate about providing an unmistakable quality service to real people who genuinely need and desire what we have to offer.
Life is all about Balance and when a person is in perfect balance the feeling is euphoric!
Let us deliver to you extreme care and compassion through our therapies for what we believe to be for your greater good.
We let our personalities, humour & human imperfections shine through!
We're not quite sure what perfect is anyway, although it's fun striving to achieve it.